The Retrievers Data Rescue

The Retriever Data Rescue
Now Available
The Retrievers Data Rescue
is a new service offered by the Retrievers. The Retrievers Data Rescue is a secure online backup and laptop remote wipe / recovery service being offered to small businesses and home users at an affordable price. Sign-up NOW!
Did you know?
Hard Drive Failure

A computer hard drive fails every 15 seconds and all hard drives fail sooner or later. It's a fact that 60% of businesses fail within the first year. Among the reasons for failure is data loss or poor security. Are you willing to risk your future success because of a hard drive failure?
Identity Theft

What about identity theft? Thousands of laptops and cell phones are stolen everyday and 97% of those are never recovered. Laptop and smartphone theft are currently ranked as the #1 source of identity theft.
The Retrievers Data Rescue is an online backup provider that leverages Amazon S3 and positions itself as a premium provider with a great emphasis on security. Like many other online backup services, The Retrievers Data Rescue offers both a home and business version and currently supports Windows 7, Windows XP, Vista, 2000, all Microsoft Server Versions. SQL and other database files are also supported, however at this time Mac and Linux are not.
The software, is more sophisticated than many of our competitors but is very easy to navigate and use and offers a wide range of configuration options. For example, rather than pick from a directory tree, you can specify file types to back up (Documents, Spreadsheets, Presentations, Email, Photos, Financial, etc.). If you do not like the file types that are included in each grouping by default, you can edit them. You can also specify files to back up by folder location. Administrators can enforce rules at the corporate level or at the individual account holder level. For example, the administrator can require, suggest or prohibit the backing up of any file type (documents, music, etc.). The administrator can suggest, or enforce, retention policies, backup schedules, and much more. There are extensive versioning features too. You can save versions for a specified period of time, or forever if you wish. If you need to recover data, you can log on to the website and do so. Upon request, data DVDs can be shipped in an emergency.
The Retrievers Data Rescue will allow subscribers to use the software to back up not only to the S3 servers, but to a local external hard drive as well. The advantage of this functionality is that it will allow subscribers to control all of their backups from a single user interface, back-up non-essential files to a local drive, and save money.
Benefits of using The Retrievers Data Rescue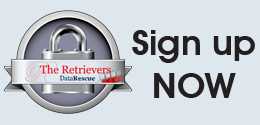 Customized backups to dual backup locations
The ability to restore a single file or the entire backup
Overnighted data in the event of a total loss
Enterprise level storage and security at a reasonable price
Sophisticated (but easy to use) backup software
Remote wipe and recovery services*
Smartphone protection
Additional Services
The Retrievers Data Rescue offers additional security services that others do not. For a modest monthly fee per computer, we offer remote wipe and recovery services. If your computer is stolen and you subscribe to the service, you have two protection options. One remotely shreds only the files you back up to The Retrievers Data Rescue using Department of Defense security specifications. The other option renders the whole hard drive on the computer useless. The Retrievers Data Rescue will also help law enforcement recover stolen computers.
The firm offers smartphone protection as well and subscribers get the following features: the ability to password protect the phone; the ability to force it to ring so you can locate it if you misplace it; the ability to wipe all data remotely from the phone's hard drive and memory card; the ability to render the phone useless (even if the SIM card is replaced); and the ability to locate the phone using its built in GPS. This service currently works with Windows, Palm and Blackberry phones, as well as jail-broken iPhones. They expect to have a version for Google Android phones soon. In the future, they plan to offer the ability to back up smartphones as well.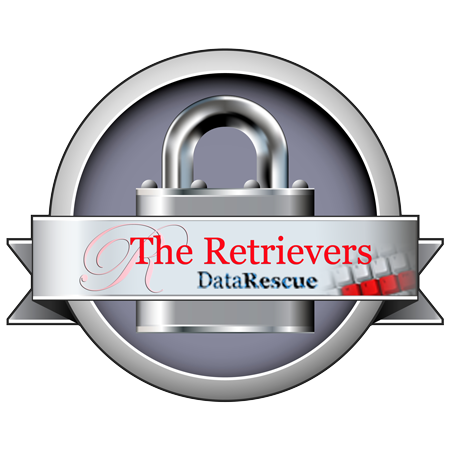 With The Retrievers Data Rescue you get a more extensive, customizable interface. We are a firm that is very focused on privacy and security and offer additional features that others simply do not offer. For more information about this new service, please contact us using the contact form found here.