Wipe & Recover
Protecting the information you have is only half the battle. To rely on your electronic information, you must also be able to protect your information when it falls into unintended hands. The Retrievers Data Rescue helps achieve this with a pair of features, one of which remotely deletes data from your computer, and the other which recovers stolen computers.
Remote Wipe
You are not the only one who values your data. Lost and stolen computers are the leading source of identity theft. Competitors, identity thieves, hackers, disgruntled employees, even the media have an interest in your electronic information. And the consequences don't end with what they do with it.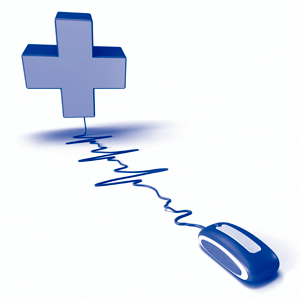 HIPAA mandates the protection of customer healthcare information.
Credit card processors like Visa and MasterCard impose fees of $25,000 pre instance of customer data compromise.
The Federal Trade Commission's Red Flag Rule requires that you have and maintain a customer information breach policy and reaction plan.
Several state laws have recently been enacted to require business owners to take proactive measures to safeguard consumer information – see any of the below links for additional information:
Data breach notification laws
American Institute of Certified Public Accountants Breach Laws
State laws for security breach notification (PGP)
The Retrievers Data Rescue mitigates these risks by enabling you to remotely wipe data from your computer. When you trigger a remote wipe, if your machine ever comes online again, its data is securely wiped using the Department of Defense multi-write standard.
Today, The Retrievers Data Rescue offers two levels of remote wipe. The more conservative approach wipes only those files The Retrievers Data Rescue backs up – using the Department of Defense approved forensic data wipe algorithm. The more aggressive alternative wipes the disk and its boot sector, so the entire drive is unbootable.
Common uses for The Retrievers Data Rescue's remote wipe features include:
Procedural step in employee termination for firms handling sensitive information such as private customer records.
Standard software for mobile workers who carry sensitive information.
Routine protection of all laptops to ensure lost or stolen devices are provably protected
Routine protection for all computers and devices storing customer data or other sensitive information
Computer Recovery
According to the FBI, more than 2,000 laptops are stolen each day and 97% are not recovered. The Retrievers Data Rescue's Theft Recovery feature helps you be one of the 3%.
How it works
The Retrievers Data Rescue servers capture network routing information that helps locate a machine when you make an appropriate legal request. We verify the police report detailing your theft, then execute these requests to acquire information that local law enforcement requires to obtain a search warrant. With a warrant, law enforcement will enter the identified location to recover the computer, apprehend, and criminally charge the suspect if appropriate.
Our Promise
If your The Retrievers Data Rescue-protected computer connects to the internet we will aggressively work with local law enforcement to recover your computer using our proprietary technology.
Our Guarantee
If we cannot locate and recover your device we will refund you $1,000 USD. Some restrictions apply: The Retrievers Data Rescue must be properly installed on your computer; your account must be in good standing prior to reporting the loss; we must receive a valid US police report; remote wipe cannot be activated; we will replace the laptop or pay your $1,000 USD whichever is less expensive.