Computer Forensics

The Retrievers, LLC.
Specializing in Computer Forensics, Intrusion Detection, Incident Response and Data Recovery Serving the Continental U.S.
Encase Certified examiner
Overview of Forensic Services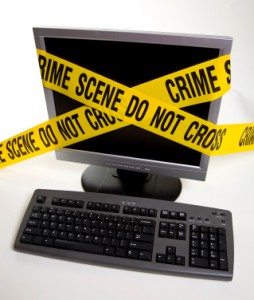 Computer Forensics
Data and evidence recovery: We can recover data that has been intentionally or unintentionally erased or hidden. We use Encase software which has a proven track record in reliability and is accepted in Court.
Analysis: Our reports are presented in a way that attorneys and jurors can understand the information clearly.
Protection of evidence: We protect the chain of custody from evidence gathering, through analysis, and "until the gavel falls"
Expert witness testimony
Investigative Services
Analysis and preservation of sensitive data
Search and seizure
Employer and Family safeguards
Surveillance and network monitoring: Email, keystrokes, applications used, can be monitored "real time".
Corporate and Domestic Surveillance: We work with Commercial Index Bureau. CIB has been providing investigative services since 1967. Mobile surveillance experts work with us to provide real-time surveillance based on information provided by our monitoring system.
Typical scenarios
Domestic/Corporate real-time monitoring (email, chat, keystrokes, applications, downloads) of one computer for 30 days, including mobile surveillance and document preparation
Forensic data and evidence recovery of one or more computer harddrives and document preparation
Expert witness testimony: (forensic examiner)
Expert witness testimony: (mobile investigator)
For more information, please contact The Retrievers at 443.858.1524.