Services
Managed Services, by definition, is the practice of transferring day-to-day IT management responsibility as a strategic method for improved effective and efficient operations. Formerly known as Network Support Agreements, our Managed Services Agreements benefit our clients by providing them with predictable IT support costs.
Key Customer Benefits
*Peace of mind – monitor network 24×7 proactively
*Single point of contact for all network issues
*Defined Service Levels
*Known costs for management & fixed price agreements
*Lower Total Cost Ownership for client
Information Technology Planning & Budgeting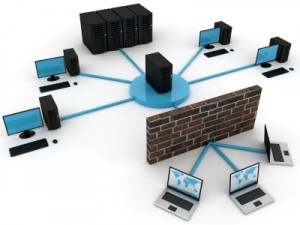 click here for more information
Key benefits for strategically planning and aligning the use of IT within the organization include the following:
It ensures IT developments are coordinated throughout the organization, so that compatible technologies and systems are integrated.


It insures that costly IT investments are focused in the areas of greatest enterprise strategic importance. This guarantees the effectiveness of those investments by matching information technology priorities to business priorities.


It assures efficiency, by minimizing redundancy of technology, systems and data, and ensuring that platforms and systems may be integrated and interfaced as is necessary.


It "embeds" business objectives and key business needs in the strategic plan and ultimately in the systems, technology and data planning.


It leads to more stable systems, as the planning is built around business objectives and processes, which remain relatively stable over time compared to organization structure, user procedures, and technology.


It creates a method and process for decision makers when specifically considering the competitive or comparative uses of information technology and technology trends decision-making.


It allows the business to maintain a secure architecture in the context of a strategic information plan.
Infrastructure
Network cabling and wiring closet patch panels
Cable testing and certification
New Business Networks
Technology Plans
Implementation, configuration and training
Disaster planning, Business continuity
Ongoing support
Existing Networks
Technology plans and analysis of infrastructure
Hardware and software upgrades and expansion
Internal/External security
Disaster planning/ Business continuity
Ongoing Support
Network Support Agreements
Computer Forensics
for more information click here
Data and evidence recovery utilizing Encase™
Analysis
Protection of Evidence
Expert witness testimony
Investigative Services
Analysis and preservation of sensitive data
Search and seizure
Employer safeguards
Surveillance and network monitoring
Website Services
Domain Registration
Website Hosting
Security and Backups
Secure offline data backups