Online Backup
The Retrievers Data Rescue provides the best and most complete data protection solution for small and medium business computers. It continuously secures your valuable data and makes recovery easy – whether it's a single file, or your entire computer.
Set it and forget it.
The Retrievers Data Rescue is simple, always on, and runs in the background on your computer with minimal computing and internet resources.
Easy to Use
You won't need an IT department to get The Retrievers Data Rescue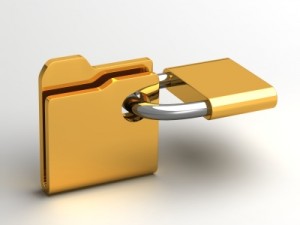 Select a backup by file type, folder, or both.
View storage and cost impact as you configure.
Let The Retrievers Data Rescue do the rest
The Retrievers Data Rescue not only backs up your files, it detects and stores versions as your files change. Our patent pending byte level incremental backup technology ensures we only copy the changes to each file thereby reducing the cost of backup to you, each time you change a file we only backup the changes from the original copy therefore we do not need to upload and store an entire copy of each file with each change that occurs. You can restore to the latest version or to a specific point in time.
Choose your level of protection: for lowest cost, backup to a local resource. For the best security, select Most Secure to save your backup to secured data centers. Mix these options depending on the importance of recovering different data in an emergency.
Powerful
The Retrievers Data Rescue works the way your organization does, with features that centralize administration via the Web.
Add any number of users, computers, or phones to your account.
Assign privileges to fit users' roles. You can even install The Retrievers Data Rescue with no visible presence, and administer it exclusively from the Web.
Set and enforce policy:
Standardize file retention policy across all computers.
Require or forbid file types or folder locations. (Do you really want to backup employees' music collections?)
Bandwidth constrained? Schedule backups to run nightly. You can still capture version changes made during the day!
Got databases? The Retrievers Data Rescue backs them up without taking them offline (yep, even Microsoft Exchange, Active Directory or SQL Server, where multiple files must be
backed up "in-sync").